Feathered Pipe Galery
LAKE CABIN — booked
Private Rooms/Private Baths
This is premier real estate at the Ranch! A beautiful two-bedroom, two bath, fully appointed mountain cabin that can be reserved as a single or double in each side.
$2,335 — w/ 2 People in each side
$2,785 — for 1 Person in each side
Teachers Cabin
Private Rooms/Private Baths
Nestled in the trees next to a small brook near the bathhouse is Teachers Cabin. Having its own kitchenette shared by two one-bedroom apartments with living room and private bathroom, makes this lodging offering special. Ceiling fans, baseboard heat and huge comfy queen-size beds assures your comfort in all weather.
$2,335 — w/ 2 People in each side
$2,785 — for 1 Person in each side
RANCH CHALET
The Ranch Chalet overlooks the sprawling lawn and lake. These lovely rooms can be singles or doubles, with the option for private or shared baths.
$2,245 — Chalet Room 1, 4, 5, 6 (2 Person/shared bath)
$2,485 — Chalet Room 1, 4, 5, 6 (1 Person/private bath)
$2,365 — Chalet Room 2 or 3 (1 Person/shared bath)
$2,125 — Chalet Room 2 or 3 (2 Person/shared bath)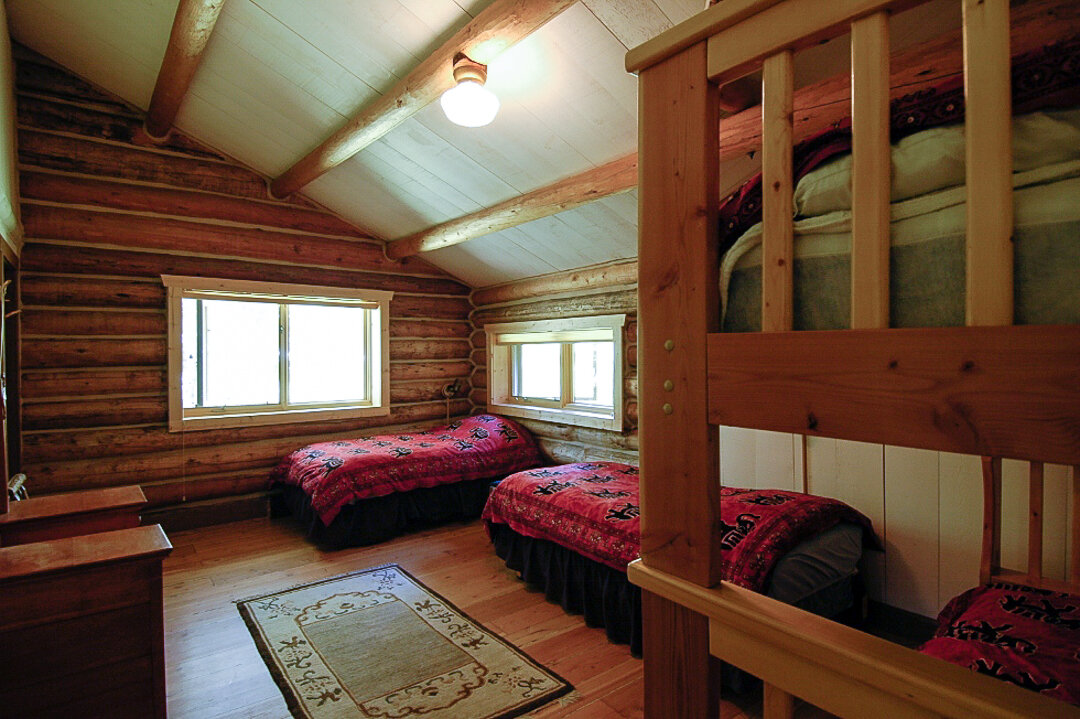 MAIN LODGE
Shared bath/shared rooms
These shared rooms in the Main Lodge can host up to three guests. Each room has a shared bath. Conveniently located near the practice space and dining hall.
$1,885 — Shared Rooms
HONEYMOON CABIN — booked
Private Room/Private Bath
The Honeymoon Cabin offers rustic ambiance with a front porch and room for two with a private bathroom. Its proximity to the bathhouse allows you to take full advantage of the sauna and hot tub.
$2,275 — w/ 2 People
$2,545 — for 1 Person
SAI CONDO
Single and Shared Rooms/Shared Bath
Sai Condo is nestled still farther back in the tall pines with a large floor to ceiling wall of windows and room for three. Guests will need to take a short walk to the beautiful bathhouse for restroom, spa and shower facilities.
$1,885 — Shared - up to 3 people
$2,185 — Single, but shared bath in Bathhouse
DELUXE WALL TENTS
Shared or Private Rooms
Glamping at it's finest – our wall tents will make you feel like royalty while lounging in the great outdoors of Montana's Rocky Mountains. These unique, roomy outdoor living spaces offer a relaxing oasis for savoring fresh air and solitude and can be reserved as a single or double.
$1,885 — Shared
$2,185 — Private
Yurt
With large, glass domes located at the center of the lattice-supported, canvas ceiling, brilliant, warm sunlight pours in during the day and offers a breathtaking view of the starry, starry sky at night. Nothing compares!
Yurts can sleep two or be reserved as private.
$1,885 — Shared
$2,185 — Private
TENTS
Tent accommodations are hidden amidst the trees for those who truly want solitude in the Montana great outdoors. Each tent comes with a proper mattress and nice linens plus includes full access to the nearby bathhouse with its fragrant cedar wood, the warmth of the sauna, and soothing bliss inside our sparkling hot tub.
$1,885 — Private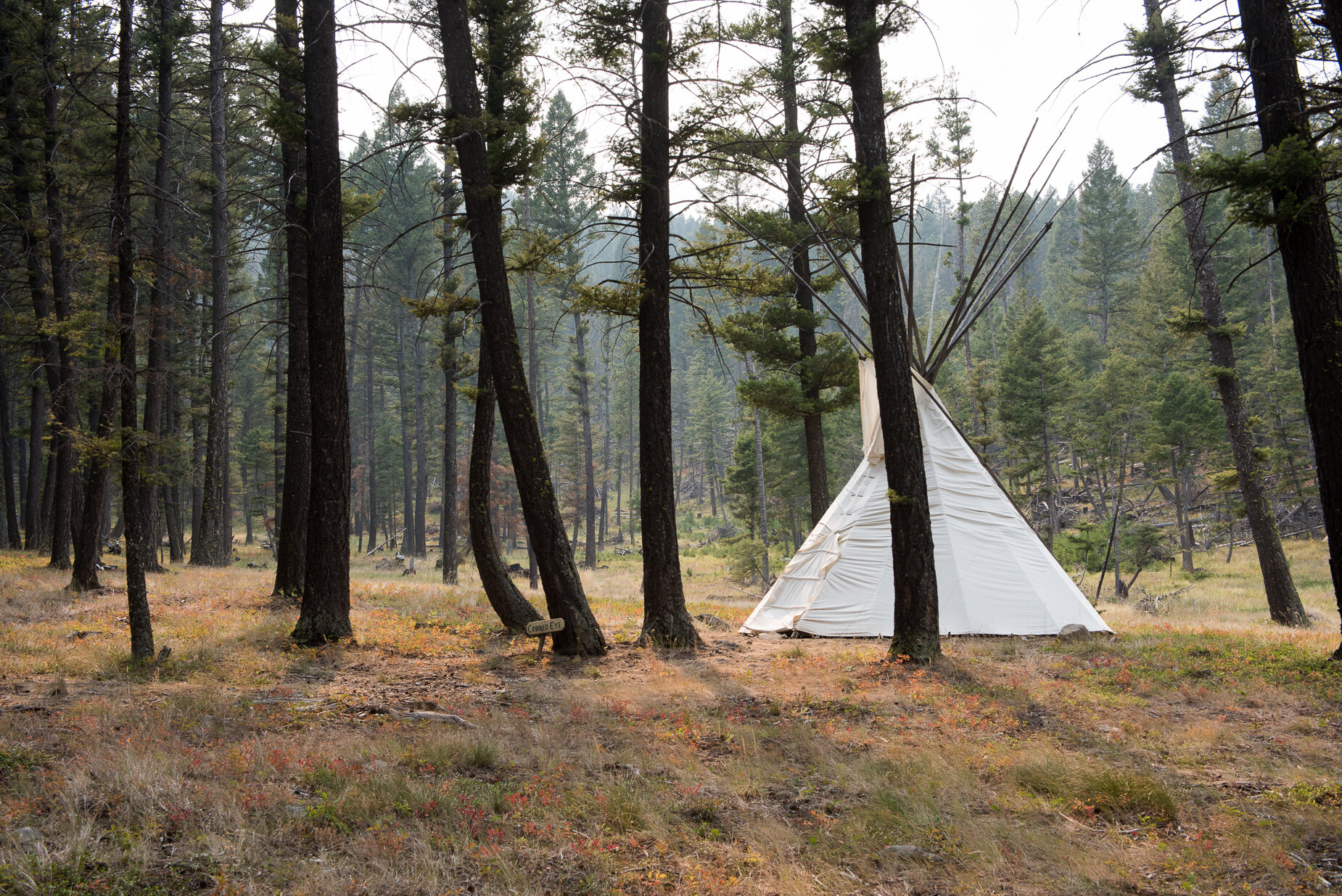 Tipis
Our tipi dwellers love falling to sleep on elevated cots inside toasty sleeping bags while gazing at the myriad sparkling stars spread across the crystal clear night sky and waking to a cathedral of bird songs welcoming in the new day. True, intimate connection with nature can be experienced in tipi living; it's clear why the Plains Indian tribes developed this perfect nomadic dwelling. Our tipis offer you an open "eye to the sky" with canvas walls that shift color, light and shadow during daylight.
$1,885 — Private